So you're saying I can raise money for Discovery just by shopping on Amazon?
That's right!  If you're already an existing Amazon.com customer, you can choose Discovery Elementary to receive a small percentage of nearly all of your Amazon purchases.  It doesn't cost you anything, and you'll be helping Discovery raise more for science, art, music and technology!
Here's how it works:
Instead of shopping on amazon.com, train yourself to shop at AmazonSmile (smile.amazon.com).  It may take a few tries to remember, but you'll get it.  Note that your orders on amazon.com and the Amazon Mobile App do not apply towards your AmazonSmile donations… all orders must originate from smile.amazon.com to qualify.
If you haven't already chosen a charity to support, you can search for 'Discovery Elementary San Marcos' to select us.
If you have any questions, please contact us – we love to help!
If you're using the Amazon app on your mobile device, here's how you do it:
Open the Amazon Shopping app on your device
Go into the main menu of the Amazon Shopping app and tap into 'Settings'
Tap 'AmazonSmile' and follow the on-screen instructions to complete the process
If you're using your computer to visit smile.amazon.com, here's how you do it, in 3 easy steps:
#1 - Visit smile.amazon.com
Click on over to smile.amazon.com.  If you've never used the site before, you may see this screen.  If you do, search for the charity 'Discovery Elementary San Marcos'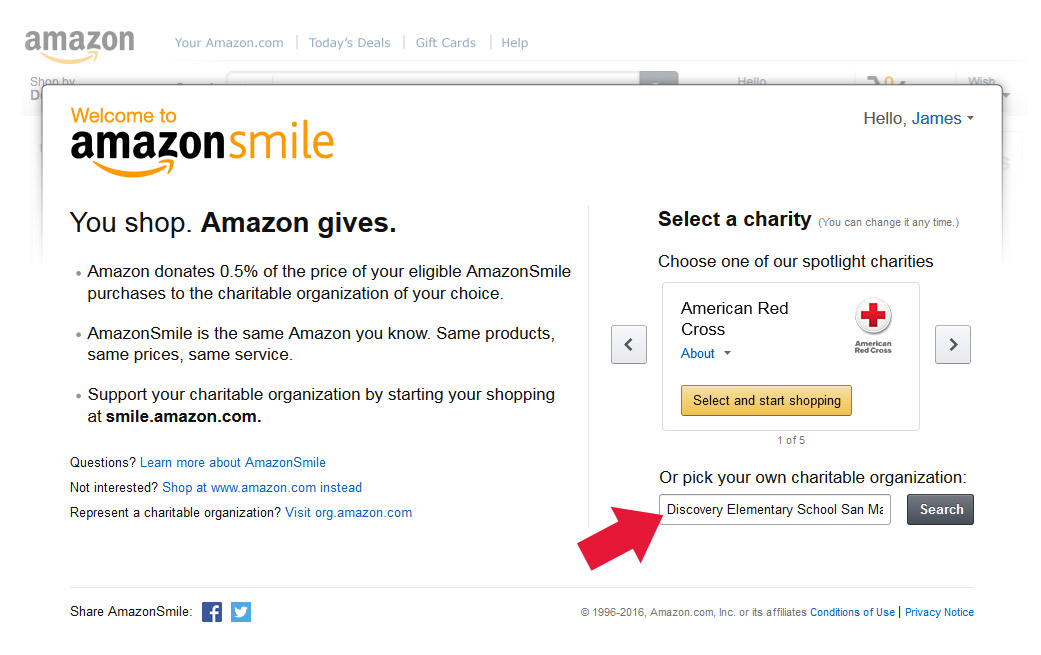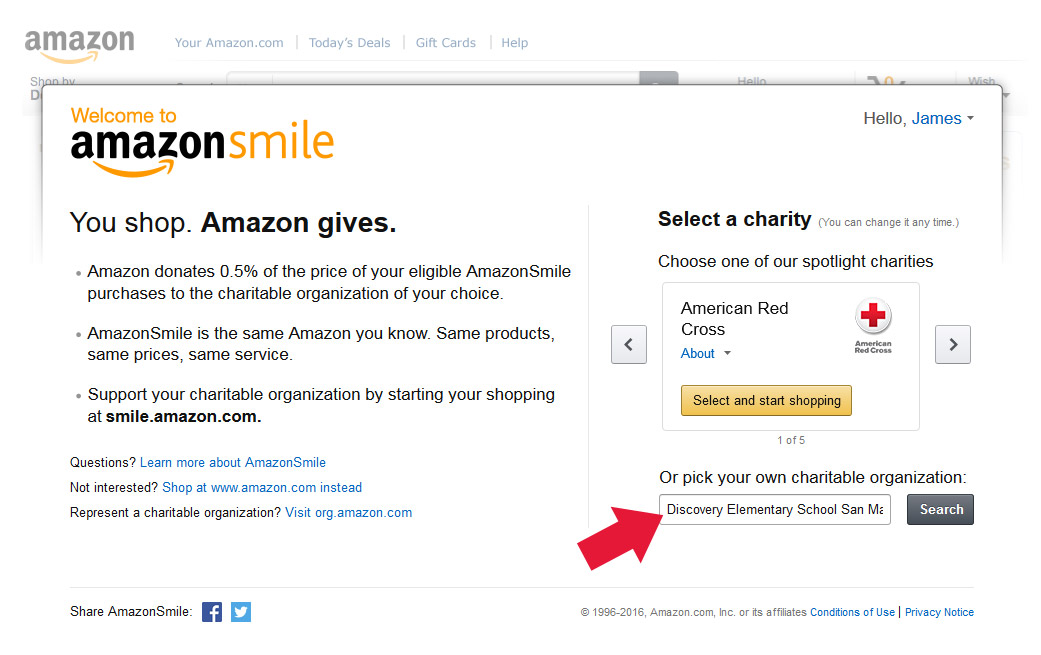 #2 - Look for us in the search results
The search should find 'Discovery Elementary School Parent Teacher Association' in 'San Marcos CA' – press the 'Select' button.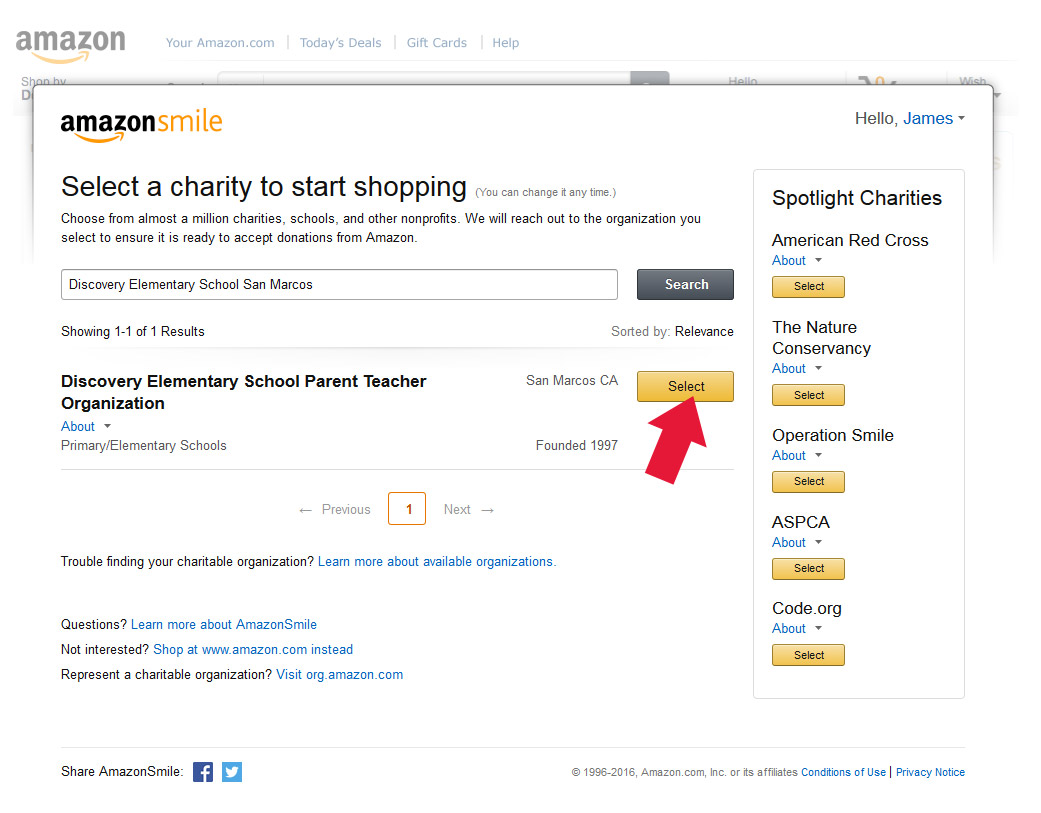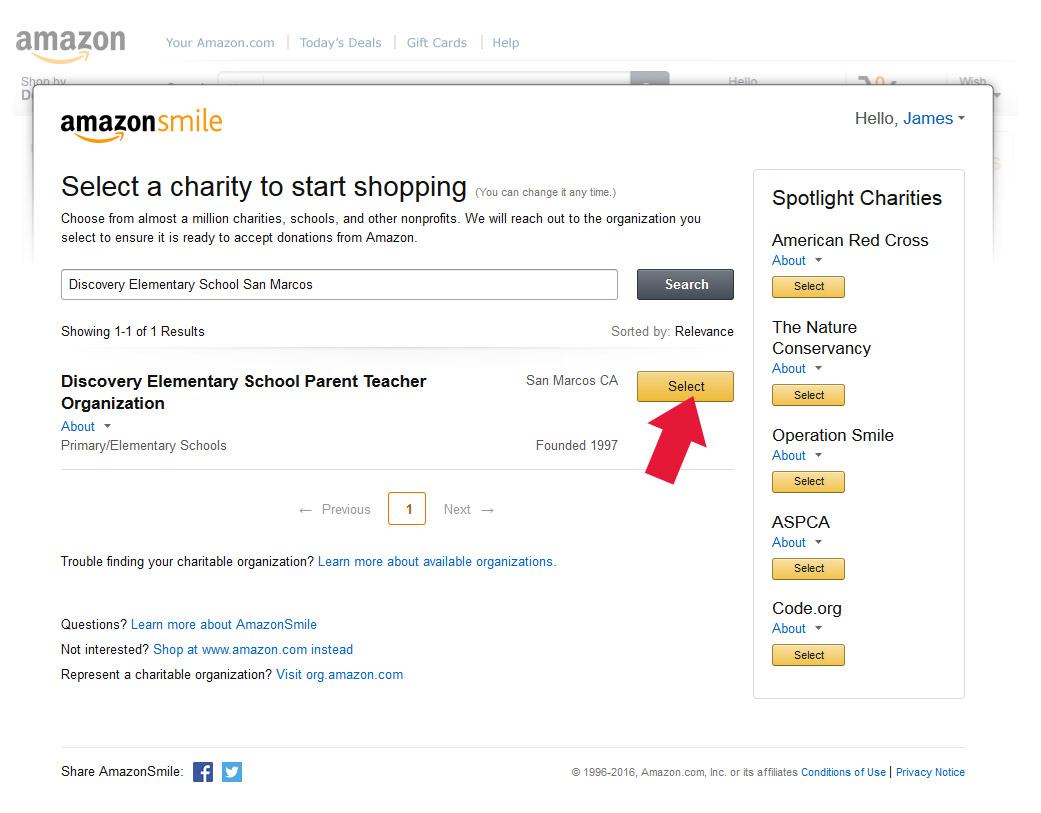 Affirm you understand how it works, then click the Start Shopping button!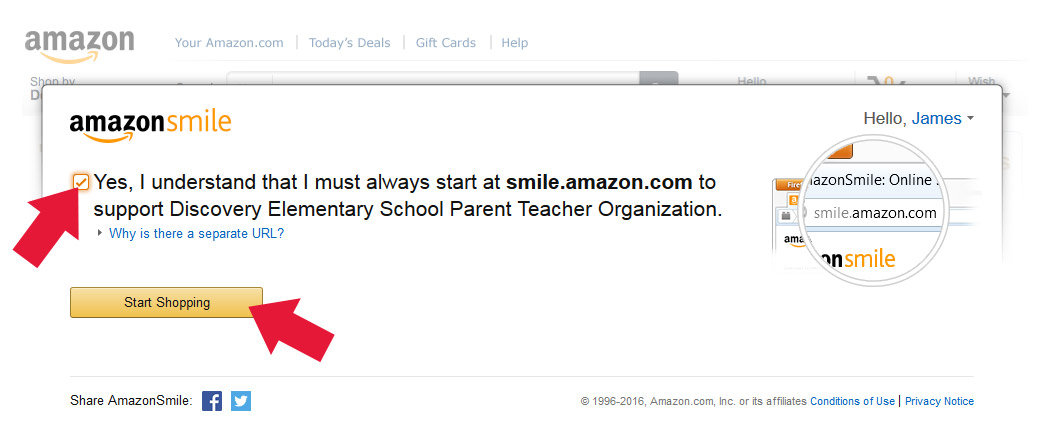 But what if I'm already supporting another charity?
If you've shopped with AmazonSmile before and you're supporting another charity, if you wish to change it to Discovery Elementary follow these simple steps…
1. Put your cursor on the current charity you're supporting, then click the 'Change' link.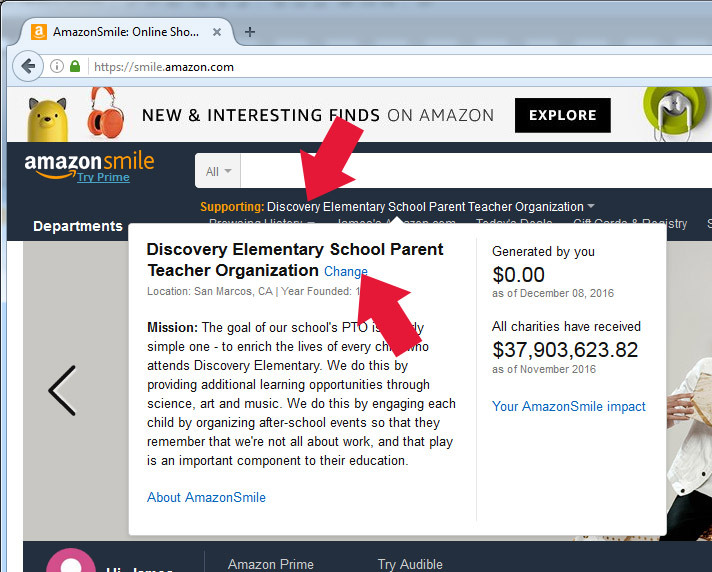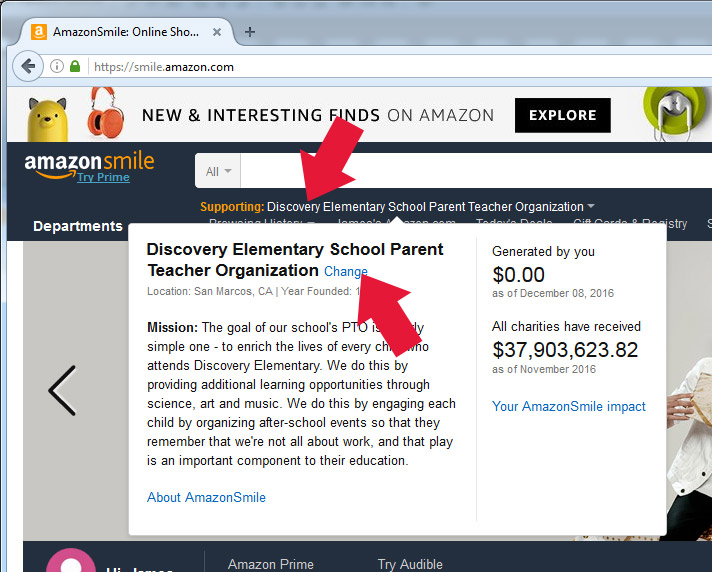 2. Search for 'Discovery Elementary San Marcos' to make the switch.  Now you're supporting Discovery!